New layout and birthday wishes
passing_girl
@ LJ.
I applied the layout to my LJ at first, then, because I quickly fell in love with it, I wanted to have it here at my IJ as well. Only problem was that passing_girl wrote this layout for Smooth Sailing. Here I use Flexible Squares, which I grew really quite fond of.
And I didn't want to switch my IJ back to Smooth Sailing either, because Smooth Sailing tends to mess up the comment page whenever a thread gets rather long. Some time ago I found a great code for Flexi Squares to pretend this on
s2flexisquares
@ LJ. I'd rather not miss out on these codes.
Well, as it was, I had to re-write passing_girl's codes so that they would work for my Flexi Squares layout.
What a strain but it was worth it! Now I have a new and very shiny layout which fits so perfectly to my Sam and Dean header. Awww and the sidebar. I love it. I never had a layout like this before. Whoot!
But enough with the incomprehensible babble, on to more important things.
Today I want to wish two of my friends a very happy birthday!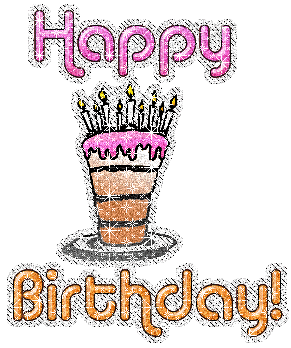 HAPPY BIRTHDAY dear mllesatine and pkabyssinian!!

Hope you have a wonderful day! Party hard, guys! :)
Ah finally I finished working on this layout. Took me 2 days! The basic codes are by the talented